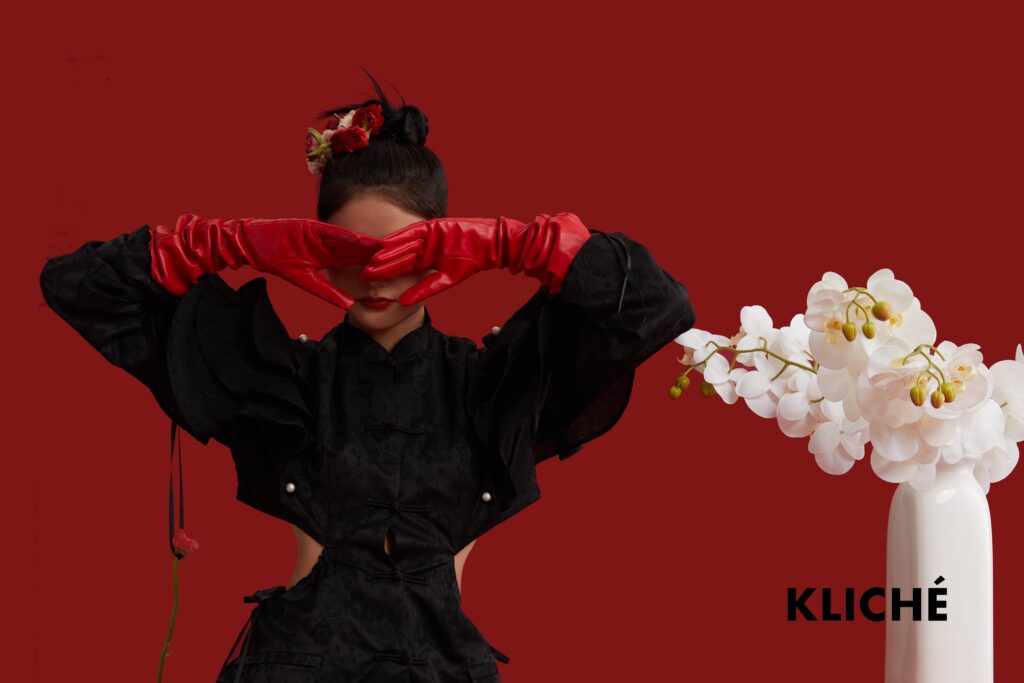 "Butterfly K"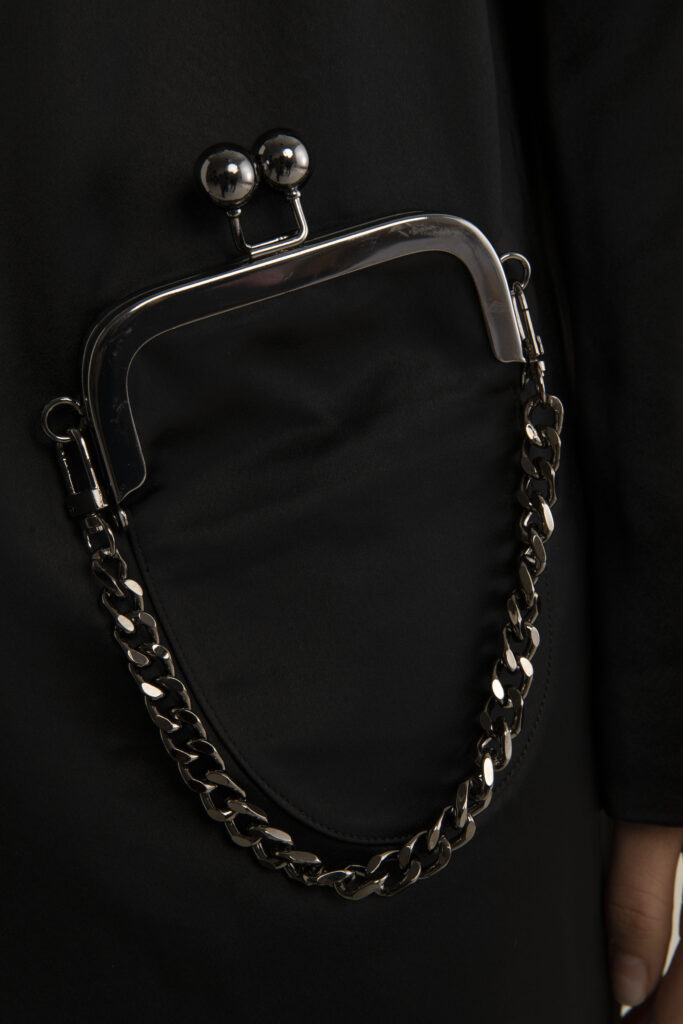 "A great mind is androgynous ." This famous phrase from the modern feminist pioneer novelist Virginia Woolf represents the gender-neutral spiritual core of KLICHÉ. The series is inspired by the classic 1990s film "M.Butterfly" and "Farewell my concubine".Deeply influenced by 90s and millennial subculture, the designer try to explore the flow of gender self-consciousness, and the change of women power through clothing, revealing the complex and unruly image of young queer generation.
In the details of the clothing, while continuing the brand DNA of fashion deconstructionism, it also incorporates many of the oriental dramatic elements that inspired from the film. For example, cheongsam collars, water sleeves, Chinese buckles, rope knots, feather tassers, cloud shoulders, and exaggerated silhouette associated with butterfly shapes. Qipao, considered a feminized symbol in modern times, was actually the product of the equal rights movement of men and women at the beginning of its birth, because robes have long been patented only by men. KLICHÉ believes that style should not be bound by stereotypes. This season includes oversize jackets straight from the men's version, as well as slim-fitting blazers with wide shoulder pads but a fishbone waist.
This season has conducted a series of experimental discussions on the right and sense of proportion of exposed skin. Women's freedom often begins with the lifting of the ban on clothing. Whether it's a dress length attribute from a 60s miniskirt, the off shoulder detail, or the precisely calculated exposure on the chest or waist, it's all about the free, rebellious, anti-traditional personality of the KLICHÉ girls.